When I showed my eldest daughter my latest bit of crochet she promptly posted this on my Facebook wall: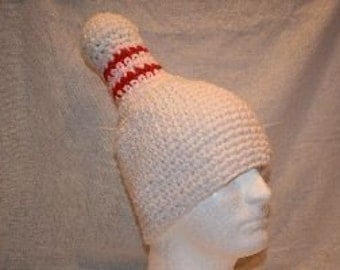 She was wrong, wasn't she?
Seriously, would I crochet a bowling pin for fun?
Would I then give it arms and a face?
Yesterday when I eventually finished it and posted a photo on Facebook I was asked if it was a zebra........
What do you think?